Surroundings
Of course, it is a wonderful world within the walls of our luxury boutique hotel, but the area around the property is home to a number of beautiful and exciting things to see and do. We love to inspire our guests, so we are happy to share a few of our favourite highlights that you can visit in the vicinity of our hotel. Admittedly, it is difficult to choose between all these beautiful places and surprising activities. Want to be sure you don't miss a thing? Then take a look at VVV Gouda.
Would you like to experience a bit more of the Netherlands? Gouda is centrally located, so you can get to Utrecht, Rotterdam and The Hague within 20 minutes. Amsterdam is also easily and quickly accessible (40 minutes by public transport).
Never lose your sense of wonder
Say Cheese
Do you love cheese as much as us – specifically Gouda Cheese? Then don't miss out on a visit to the Gouda Cheese Experience. Even if you aren't the biggest cheese fan in the world, this interactive journey through the world of Gouda cheese is a must. Learn everything about the history and production of the world-famous cheese. Virtual milking, cheese turning and tasting; after this, Gouda cheese will hold no secrets for you.
St. Janskerk
Measuring 123 meters, the St. Janskerk is the longest church in the Netherlands. But that is not the only unique thing about the church, as it is also known across the globe for its Gouda glass. The stained-glass windows depict iconic scenes from the Bible and Dutch history. Want to make sure you learn everything you can about this incredible glass art? Then book an audio tour and let an expert take you on a journey.
Museum Gouda
At Museum Gouda, you will be inspired by an extensive, varied and unique collection. The collection includes 16th-century altarpieces and a model of Gouda from 1562, as well as militia portraits and 19th-century Dutch paintings. You can also enjoy the famous Gouds Plateel, the special earthenware made in Gouda. Take a break in the Museum Café.
Our City Hall
During a devastating fire in 1438 reduced Gouda almost entirely to ashes, the former Town Hall suffered heavy damage. The new town hall was built on the market square and is one of the oldest gothic town halls in the Netherlands. When the doors are open, you can visit the beautiful wedding hall, the mayor's chamber and the council chamber. Don't forget the carillon on the right side of the building.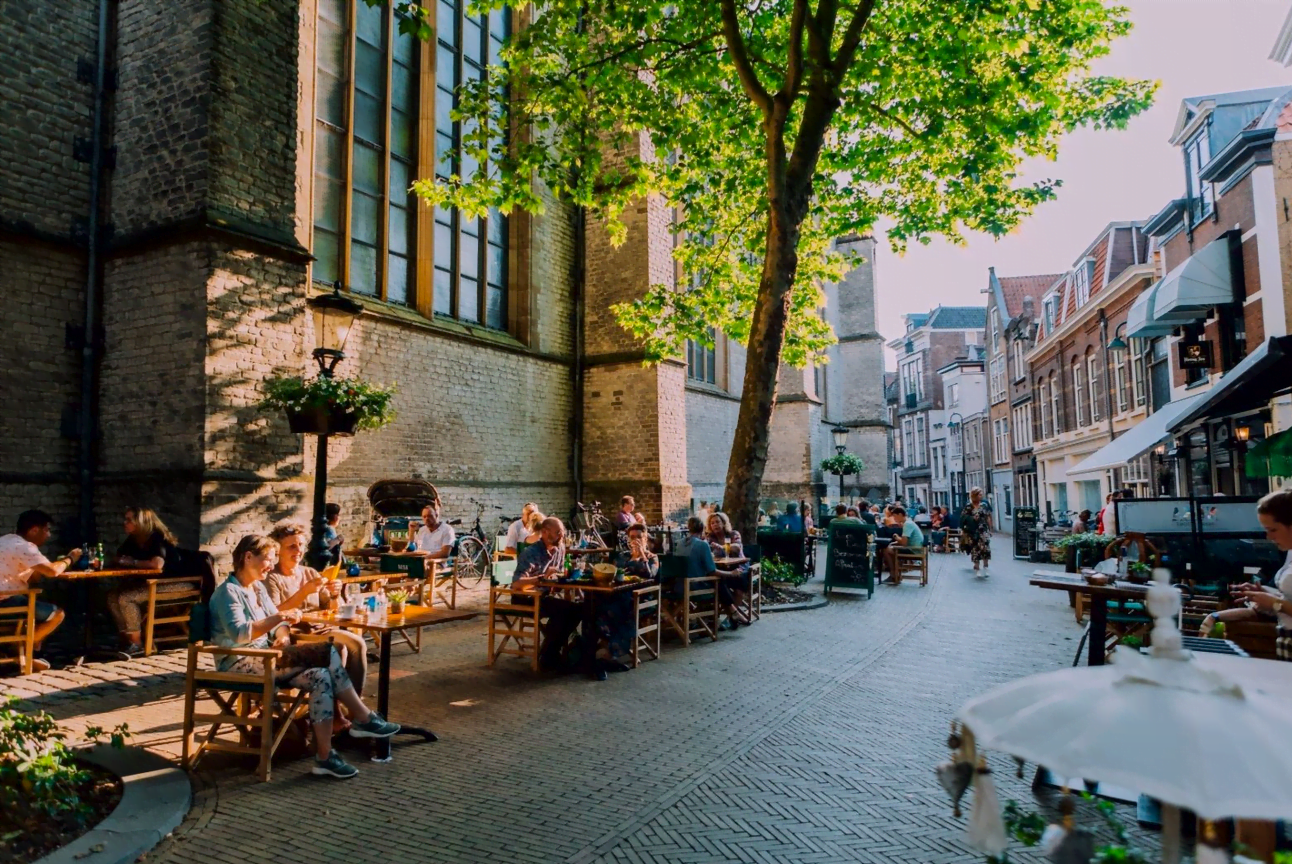 top